OUT OF 0 (ZERO) FARMS - OOO FARMS
Conventional Agriculture, unfortunately, remains one of the top 3 pollutants of air, water and soil. This has resulted in the decline of the quality of human and animal life on our planet. One of the most disastrous outcomes of this, however, has been the decline of our Gut Health. The modern techniques adopted by agriculture have also contributed to the dwindling of carbon sequestration of soil which has ultimately brought about major catastrophic climatic changes.
Most modern solutions to the problems created by recent agricultural practices are on ventilators – they might not even succeed. Time and again, however, indigenous (देसी) wisdom and ancestral native practices have proved to be successful in the conservation of soil, seeds, microclimates and biodiversity. Maybe this is finally the way forward?
OOO Farms first started with the lofty idea of greening the mountains by planting trees. Guess, how did that shape up? Hint : Disaster. 
This process, however, helped us observe the indigenous communities and their daily lives. At some point, we got acquainted enough to be offered fragrant native (देसी ) rice with simple curries. And that is where the movement of OOO Farms actually began - in the humble kitchens of indigenous people. 
OOO Farms is a movement
OOO Farms is an accidental social venture. More of a movement, really. 
A movement engaged in more than 63 village hamlets in Maharashtra and Gujarat, we work with about 2200 farmers trying to safeguard indigenous farming practices, native seeds and communal culture. In the last 4 years, OOO Farms has distributed 12,000 kgs of free native (देसी ) and regenerative seeds to different farming communities and have encouraged them to use their local age-old agricultural practices that naturally promote biodiversity and agroecology. Our only requisite - we work with a community of farmers in every hamlet and never with individual farmers, thus strengthening harmony over competition. 
The remarkable changes in soil health we have observed in the past 4 years, through our work with the indigenous farming community, has solidified our belief in 'Nutrition per Acre versus Yield per Acre'. Produce when grown with indigenous  (देसी ) seeds, no chemical inputs and in accordance with the existing natural environment is not only supportive of soil health but also superior in nutrition and improves Gut Health. 
Restoration of life is nothing but an interconnected web where symbiosis is of utmost value
This is the belief of OOO Farms. And we hope the movement will keep growing and the wounds of Earth will slowly begin to heal themselves.
OOO Farms' Indigenous Produce
When our community of farmers saved enough for next season's seeds and for their own home consumption from the seeds distributed to them, they came back to OOO Farms with a unique problem - what do we do with the excess harvest? This is when we established a sales channel for the farmers to connect with the urban consumers. 
The produce we have on this platform might be foreign to you, but we ensure it is as  देसी as it can get. It is also grown on mountainous and coastal farmlands with no chemical input. They are all nutritionally dense varieties of grains, pulses, spices and honey. And to say the least, they are always more than fairly-traded. 
With OOO Farms, you can be rest assured that We Grow all our Produce with communities of farmers and never source them in accordance to the market demands.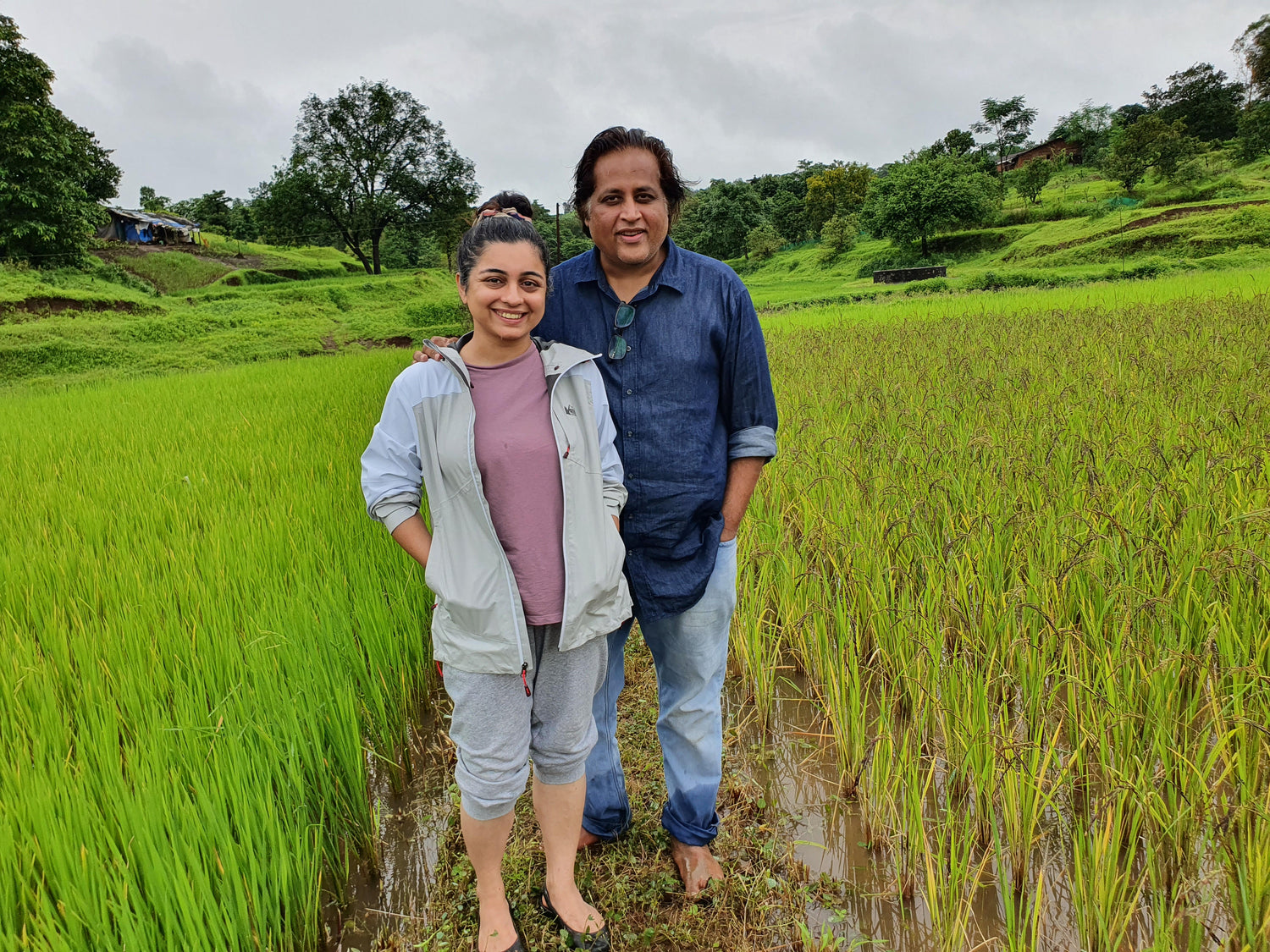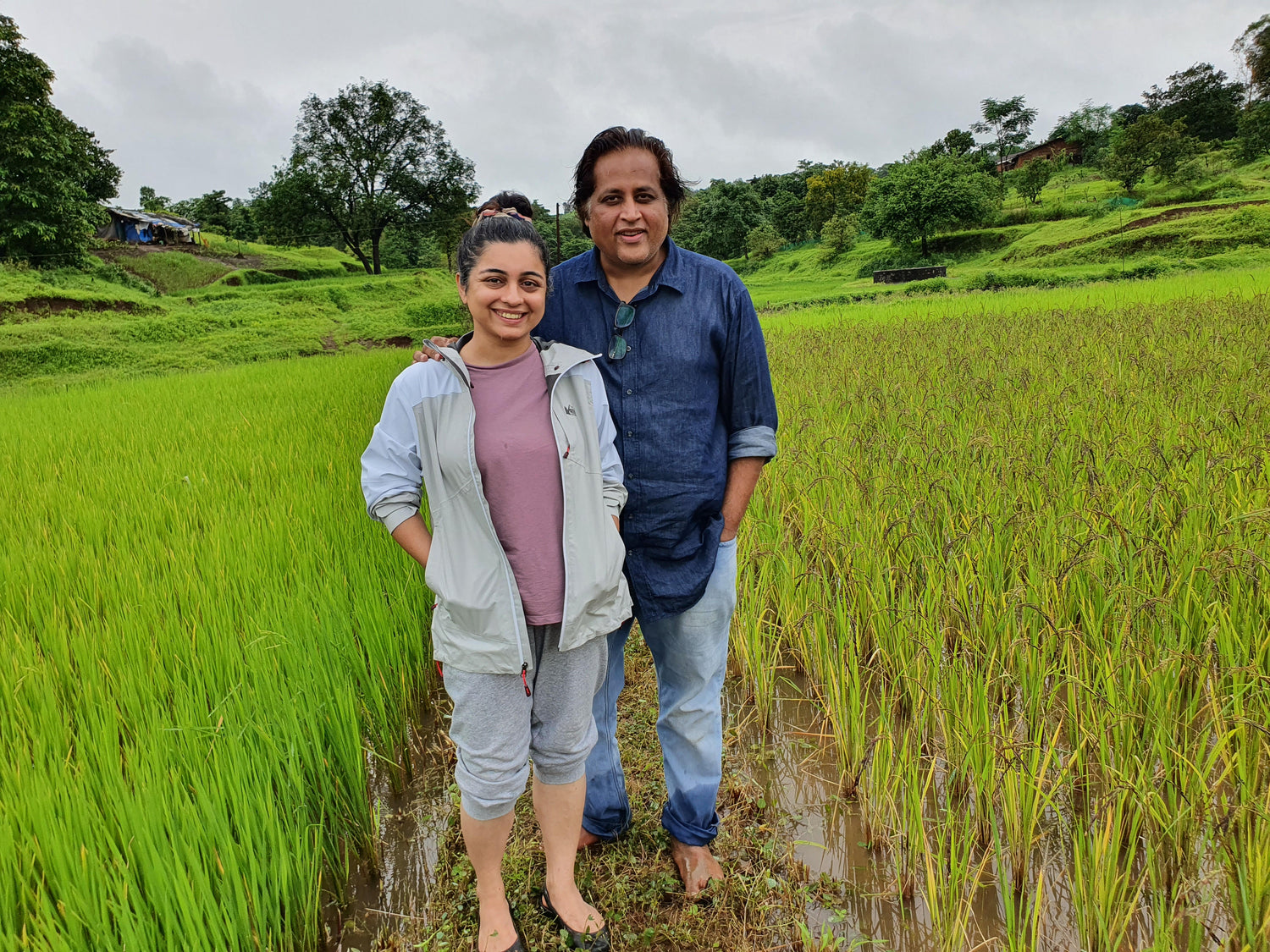 OOO Farms Team
OOO Farms' Team is difficult to define by just a few people. Our team is inclusive of the large community of farmers we work with and the families and members that support them. 
Be it the farmer or the extended network of help she gets for sowing and harvesting or the community help she gets in moving the harvest to the warehouses, all are a part of the joint effort that makes OOO Farms. The OOO Farms' Team that then painstakingly sorts the harvest and mills them in-house to get them to the customer is another arm of our network. 
Without these hands on deck, OOO Farms would not be this beautiful lattice as it is shaping up today.