Whole Dongar Oni Peas / डोंगर ओणी वाटाणा
Regular price

Sale price

Rs. 135.00
Digestion friendly, high levels of essential amino acids, nutrient dense source of protein
Suitable for salad, stew & soup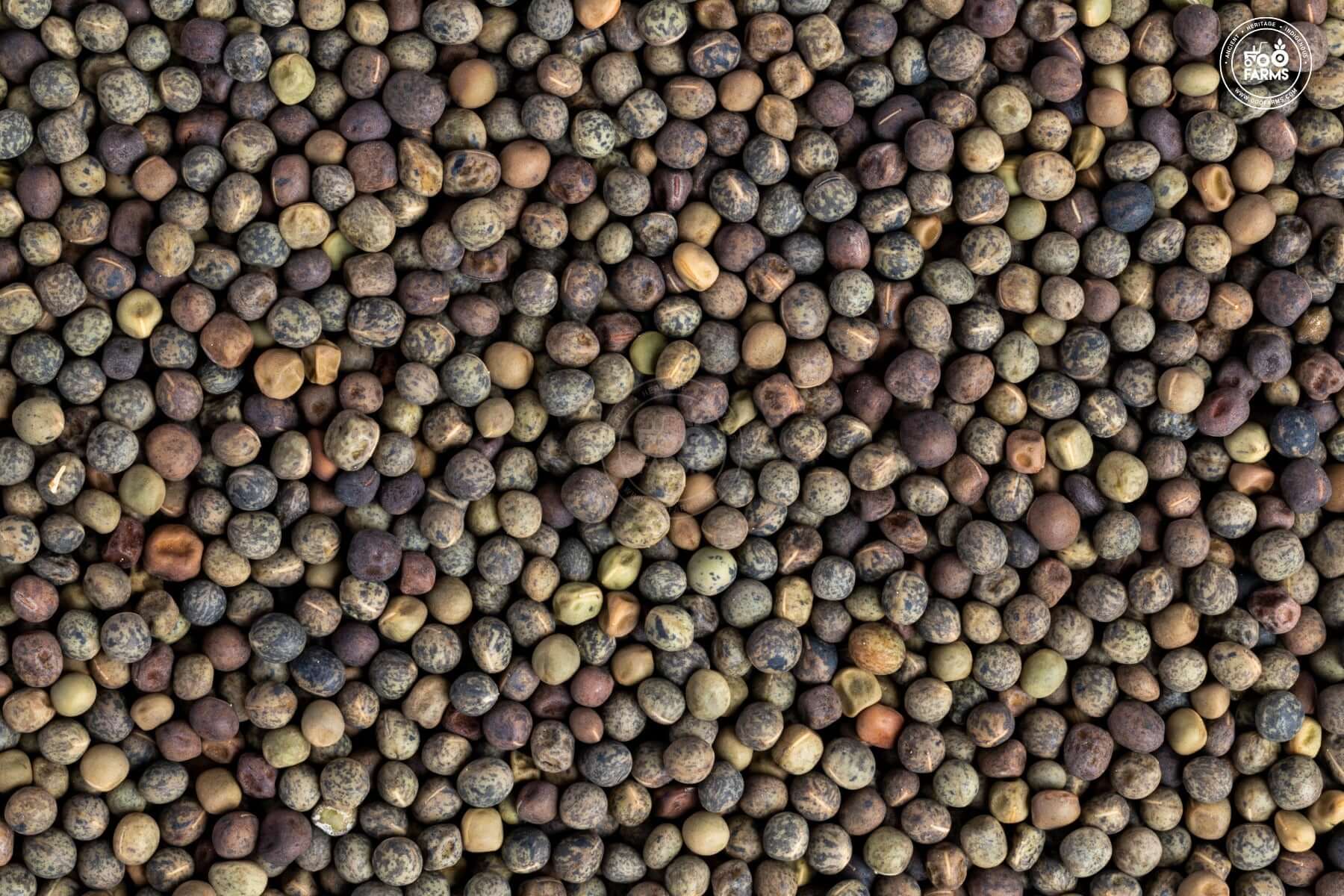 Additional Product Details
Description

One of the oldest domesticated crops, cultivated for about 7000 years and believed to have originated within the Mediterranean region that includes southern Europe and Northern Africa.

Oni Peas are known so in the tribal areas of India; but outside of India it is known as field pea, dun pea, Kapucijner pea or Autrian winter pea. They are an inexpensive source of high quality protein for humans and livestock dietary needs. Oni Vatana have high levels of essential amino acids. Its flour is valued as a good vegetable protein source.


Field Peas are also an important ingredient in Japanese cuisine, used in An Paste - a high-protein sweet filling used in or on cookies, crackers and pastries.


This variety of peas is slightly more starchy than regular peas.
Health Benefits

High Levels of Essential Amino Acids
Nutrient Dense Source of Protein
Easily Digestible
Cooking Instructions

Flour

1. Grind Oni Vatana into Flour.
2. Use in part to cook Rotis, Parathas and other breads to add protein to diet.
Recommended Usage
Commonly Known As

English: DONGAR ONI PEAS / FIELD PEA
Hindi: डोंगर ओनि वताना
Marathi: डोंगर ओणी वाटाणा
Gujarati: ડોંગર ઓનિ વટાણા
Tamil: டோங்கர் ஓனி பட்டாணி
Telugu: దొంగ ఓని బఠానీలు
Malayalam: ഡോങ്കർ ഓണി പീസ്
Kannada: ಡೊಂಗರ್ ಓಣಿ ಅವರೆಕಾಳು
Punjabi: ਡੋਂਗਰ ਓਨੀ ਮਟਰ
Bengali: ডংগার ওনি মটর
History

One of the oldest domesticated crops, cultivated for about 7000 years. Cultivated and native peas are believed to have originated within the Mediterranean region that includes southern Europe and Northern Africa