Whole Bitter Field Bean / Hyacinth Bean / कडुवाल
Regular price

Sale price

Rs. 135.00
Anti-marasmus, good for infants with malnutrition, hypertension chickenpox patients & helps in bone formation
Suitable for kadwe vaalachi birde, vaalachi rassa bhaji, val usal & vaal pulao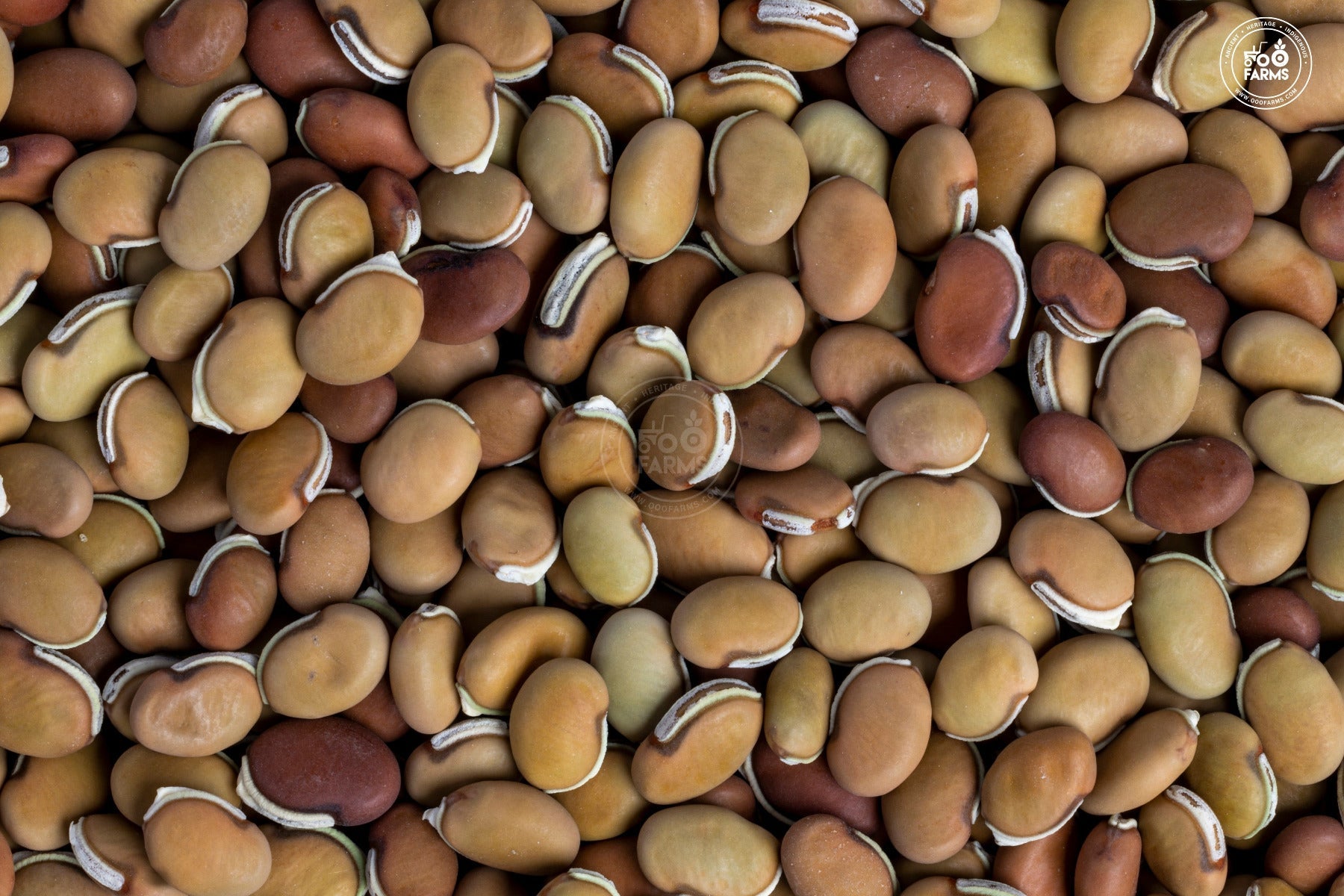 Additional Product Details
Description

Native to Southeast Asia, Hyacinth Beans are not only an Old World pulse but also an important Tribal pulse.

Hyacinth Beans are Anti marasmus, that is, it helps in fighting fatal malnutrition especially in infants. The tubers of these Bitter Field Beans are pounded and used as medicine to treat chickenpox.

The Koli tribe love their Kadve Vaal or bitter field beans. The sprouted and de-skinned beans are cooked with onions and coconut to make a delicious curry. But the dish is notorious for its flatulence-inducing properties. So, a meal featuring Kadve Vaal curry would invariably be followed by Kokum sharbat. 

Health Benefits

Remarkably High Level of Protein
High level of Potassium which helps in Hypertension
Good Source of Minerals like Calcium, Iron, Zinc and Magnesium
Helpful for Bone Formation
Cooking Instructions

Whole

1. Soak Hyacinth Beans in warm water preferably overnight.
2. Drain water, pressure cook and use in preferred recipe.

Sprouts

1. Soak Hyacinth Beans in warm water preferably overnight.
2. Drain water, put in muslin cloth or perforated vessel for 24-48 hours till they sprout.
3. Use in salads or desired recipe.
Recommended Usage

KADWE VAALACHI BIRDE
VAALACHI RASSA BHAAJI
VAL USAL
VAAL PULAO
Commonly Known As

Devanagari: कडुवाल
English: HYACINTH BEAN / BITTER FIELD BEAN
Hindi: कडुवाल
Marathi: कडुवाल
Gujarati: કડુવાલ

History

Considered to be an Old World Bean cultivated since ancient times.
Native to Southeast Asia and then introduced to Africa and other tropical and subtropical countries.