Super Grain Mix / सुपर ग्रेन मिक्स
Regular price

Sale price

Rs. 325.00
Ideal for babies over 9 months, digestion friendly with high nutrition
Porridge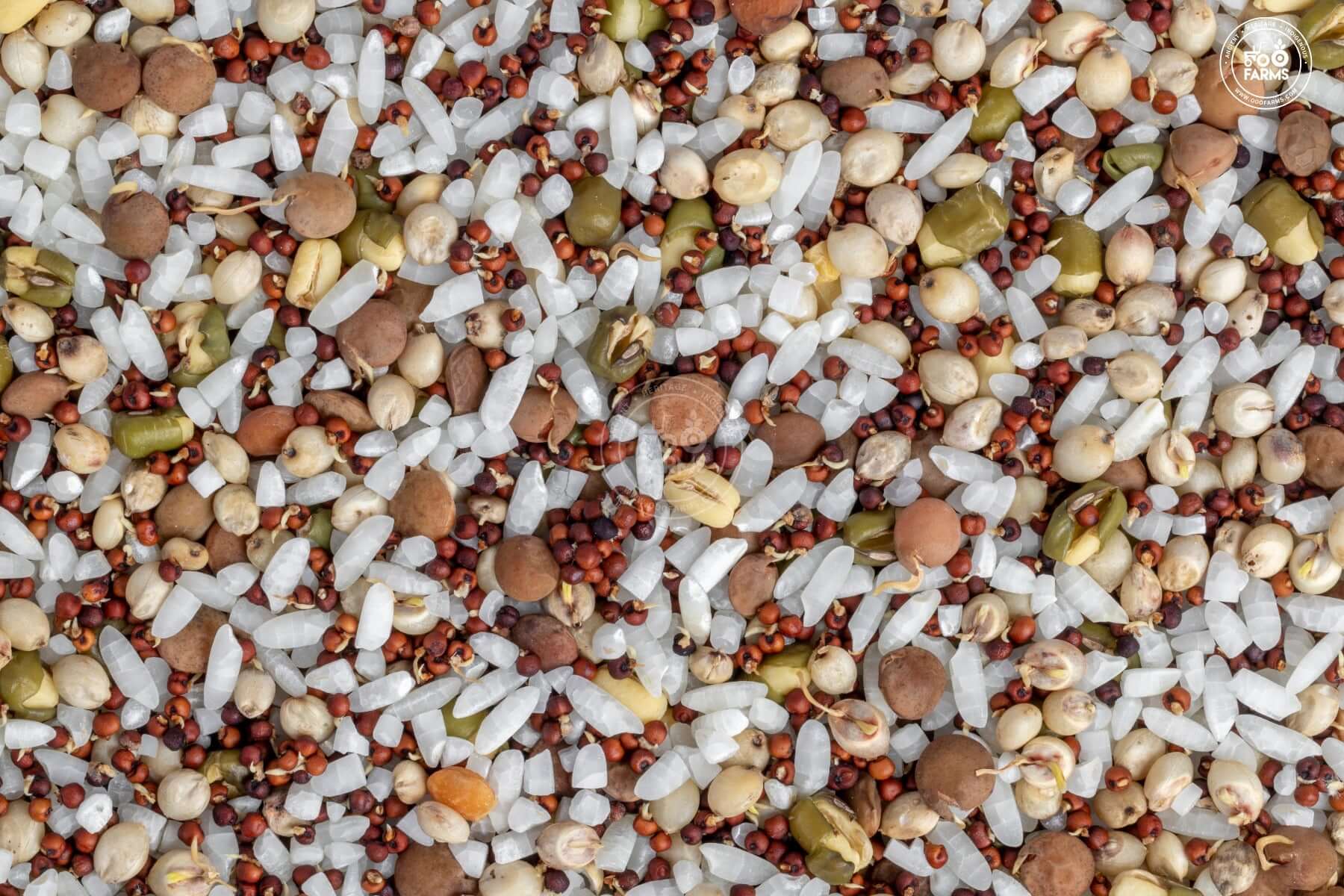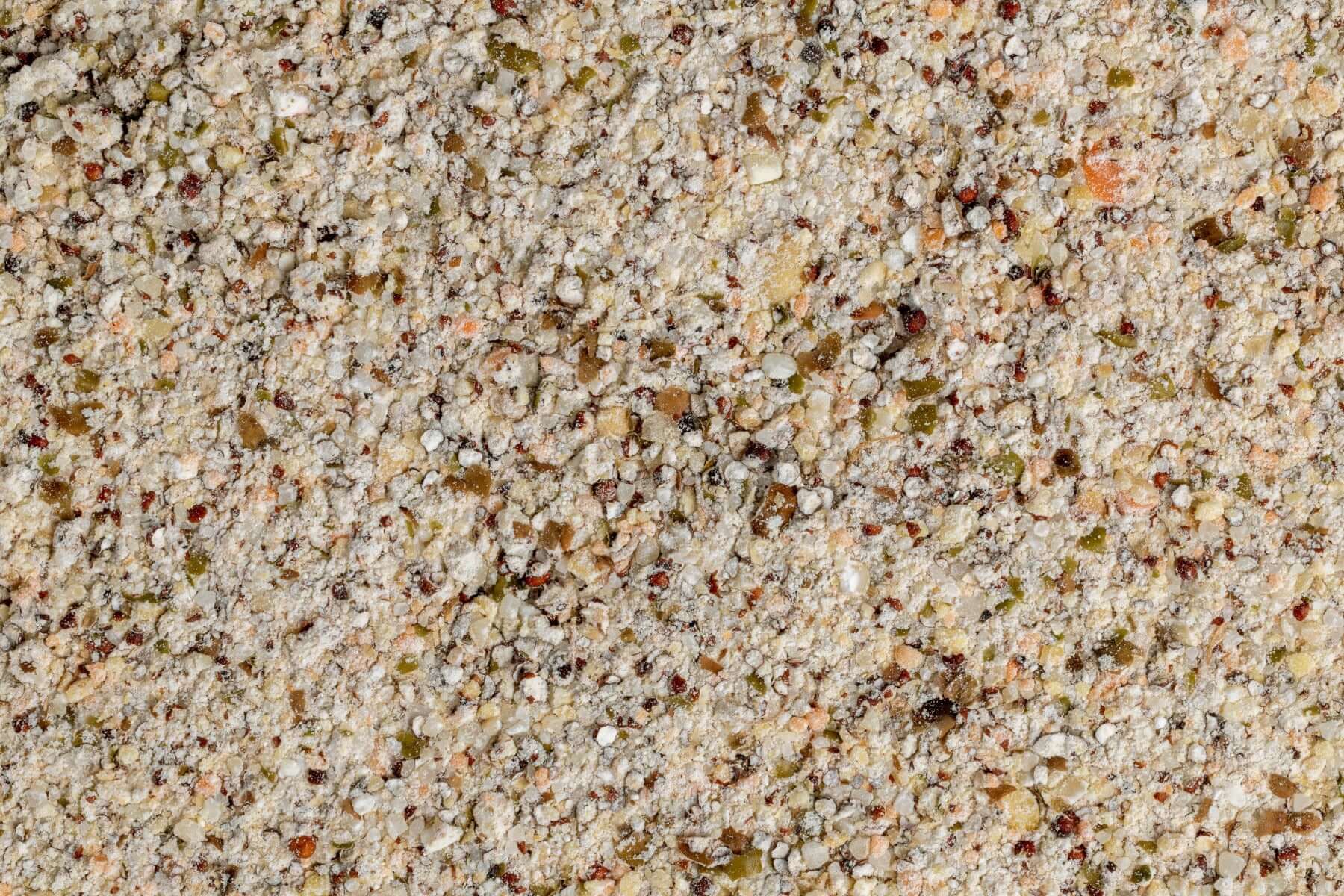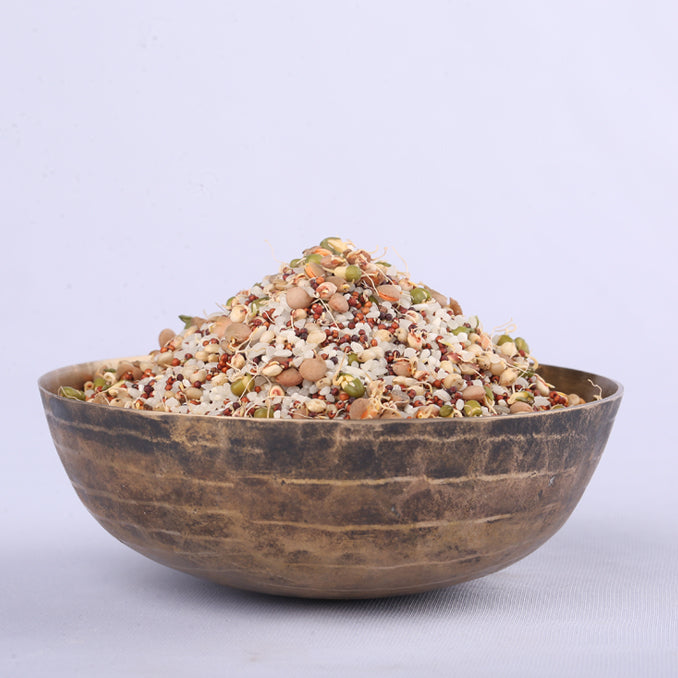 Additional Product Details
Description

This sprouted Super Grain Mix is ideal for babies over 9 months once they have been introduced to different cereals and grains.


Lighter millets and pulses have been used in this mix to ensure easy digestibility with maximum nutrition.

Sahyadri Black Rice is especially used in this mix since it is one of the recommended rice varieties as first food for babies and is extremely gut friendly.


Sprouting helps in enhancing vitamin and mineral levels of the cereals and pulses used in this mix.
Health Benefits

Gluten Free
High in Calcium
Rich in Fibre
Rich in Iron
Enhanced Level of Vit. A, B & C
Rich in Proteins
Easy to Digest
Recommended Usage

PORRIDGE

- Dry roast 3 tbsps of Super Grain Mix on low heat in a pan for about a minute.
- Add 1/2 cup hot water to the dry roasted powder.
- Cook till porridge starts to thicken a bit. At this point, you can add 1/4 cup buttermilk or more hot water. Stir continuously till the mixture thickens.
- Add a bit of salt if desired, otherwise top off with a teaspoon of ghee.
- Cool slightly and serve.
- For toddlers and older kids, you can add curry leaves, cumin seeds, a pinch of aesofetida and turmeric to hot ghee and add to the porridge as a top-off tadka before serving.
Commonly Known As
History