Soupy Rice (Parboiled) / सूपी
Regular price

Sale price

Rs. 100.00
Excellent Medicinal and Energy Boosting properties, good for infections, fevers and weakness, pregnant women
Suitable for dosa-idli & porridge/congee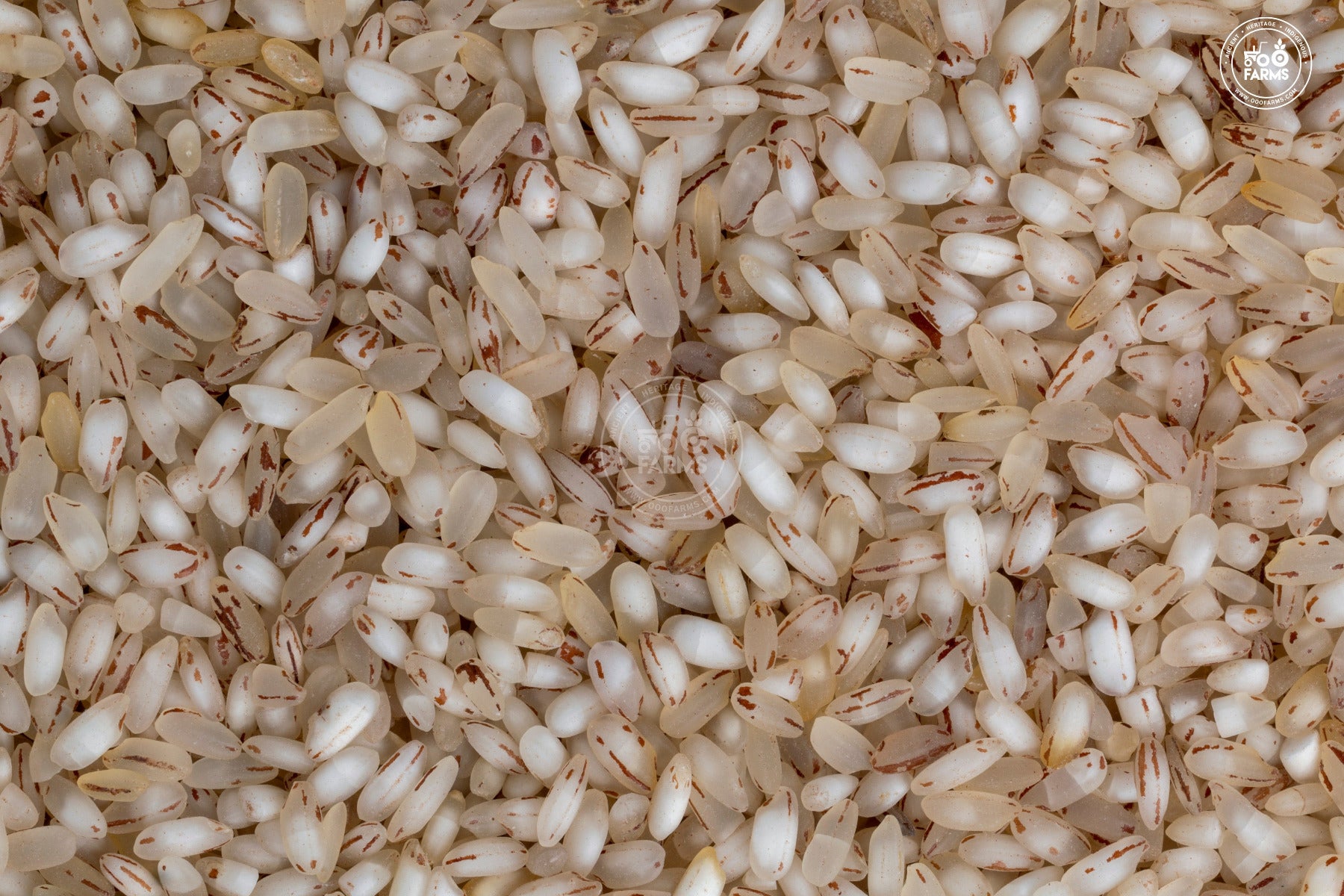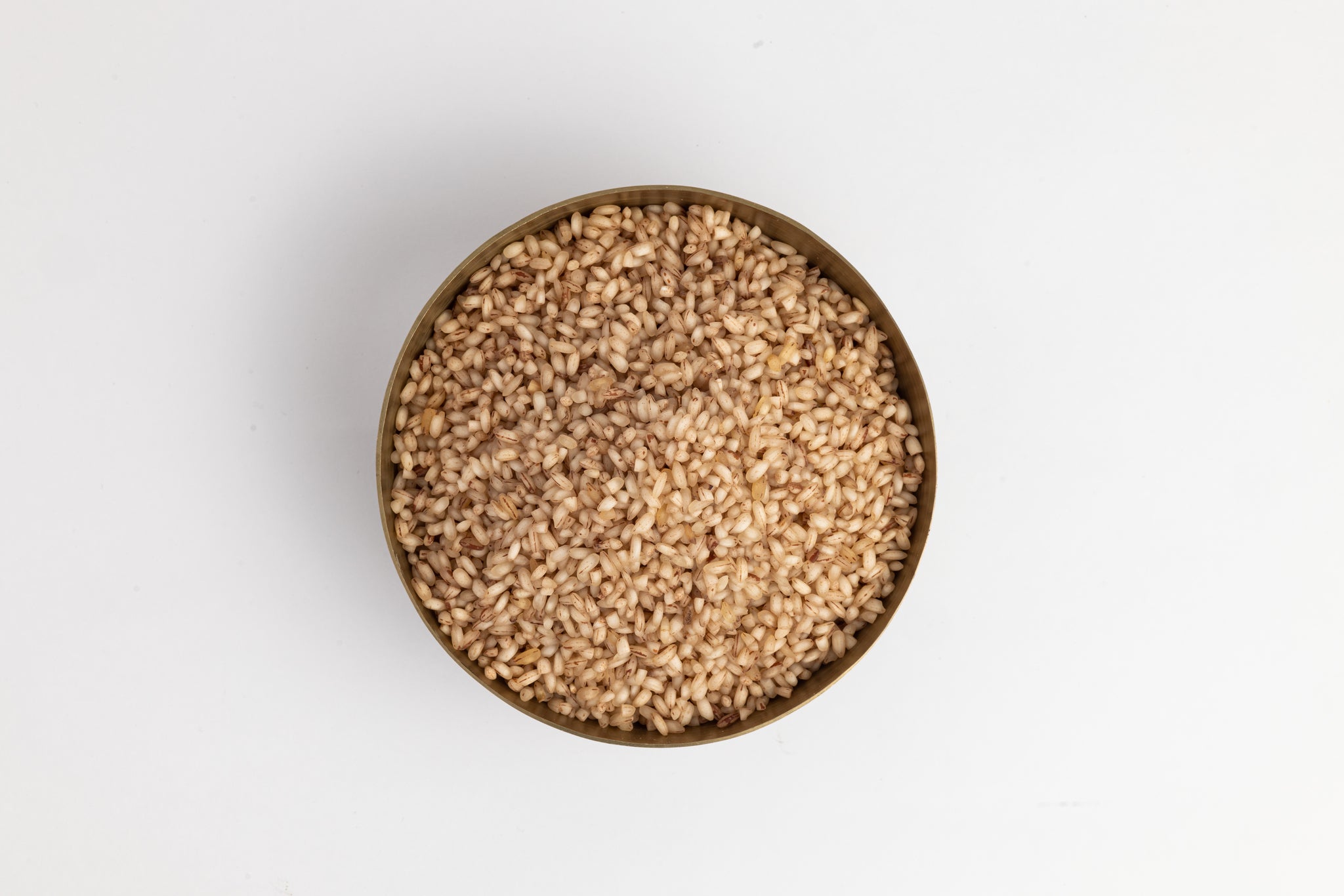 Additional Product Details
Description

Soupy is a Parboiled Red Rice Variety. The Parboiling process of the red rice is done by farmers in the traditional wood fire method.

This Parboiled Red Rice has excellent Medicinal and Energy Boosting properties. A congee made of Soupy Rice works wonders when experiencing infections, fevers and weakness.

The Soupy Rice Congee is also a great source of nutrition for new mothers.
Health Benefits

Boosts Immunity
Weakness Recovery
Good for New Mothers
Aroma
Properties - Geography

GEOGRAPHY : Mountain
SIZE : Medium
COLOUR : Red White
Size
Colour
Cooking Instructions

CONGEE

- Rinse the Soupy Rice once or twice.
- In a thick bottom pot, Boil 6-8 cups of water for 1 cup of raw rice.
- Add rice and stir gently till the water comes to a boil again.
- Lower the heat to a gentle boil, add salt according to taste and continue to cook for 15-30 mins. The longer you cook, the more soft and broken the rice will be.
- Remove from heat and set aside, uncovered, for 15 mins to an hour. The rice will continue to soften and absorb water as it sits.
- Serve warm with a little pepper and pickle.

Recommended Usage
Commonly Known As
History
Tribal Wisdom
Traditionally Famous For

Immunity Boosting
Energy Boosting