Raktashaali Rice (Unpolished) / रक्तशाली
Regular price

Sale price

Rs. 95.00
Excellent blood purifier, improves eyesight, good for fevers & ulcers, good for skin spermatophytic (sperm enhancer), great diuretic
Suitable for dosa-idli & porridge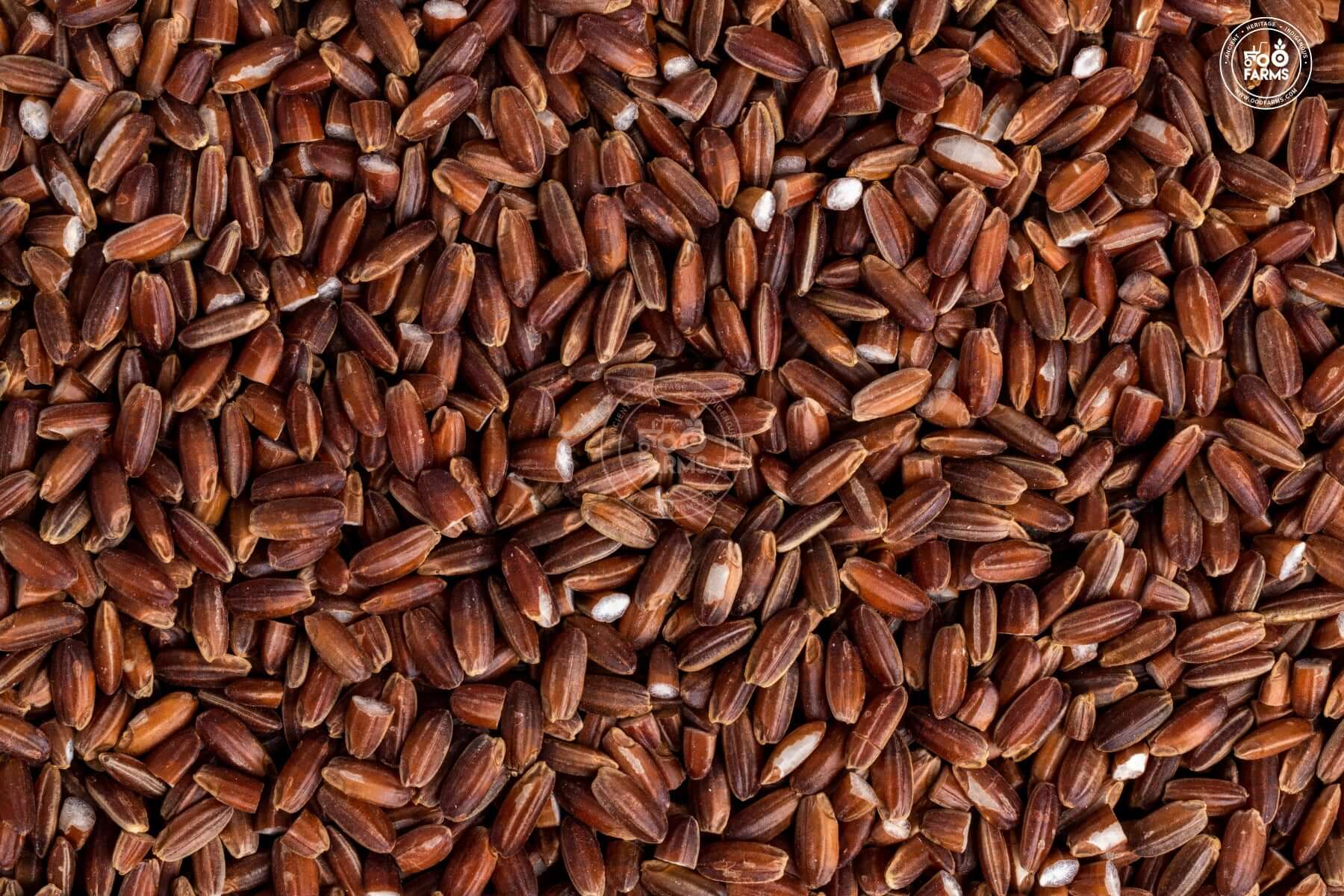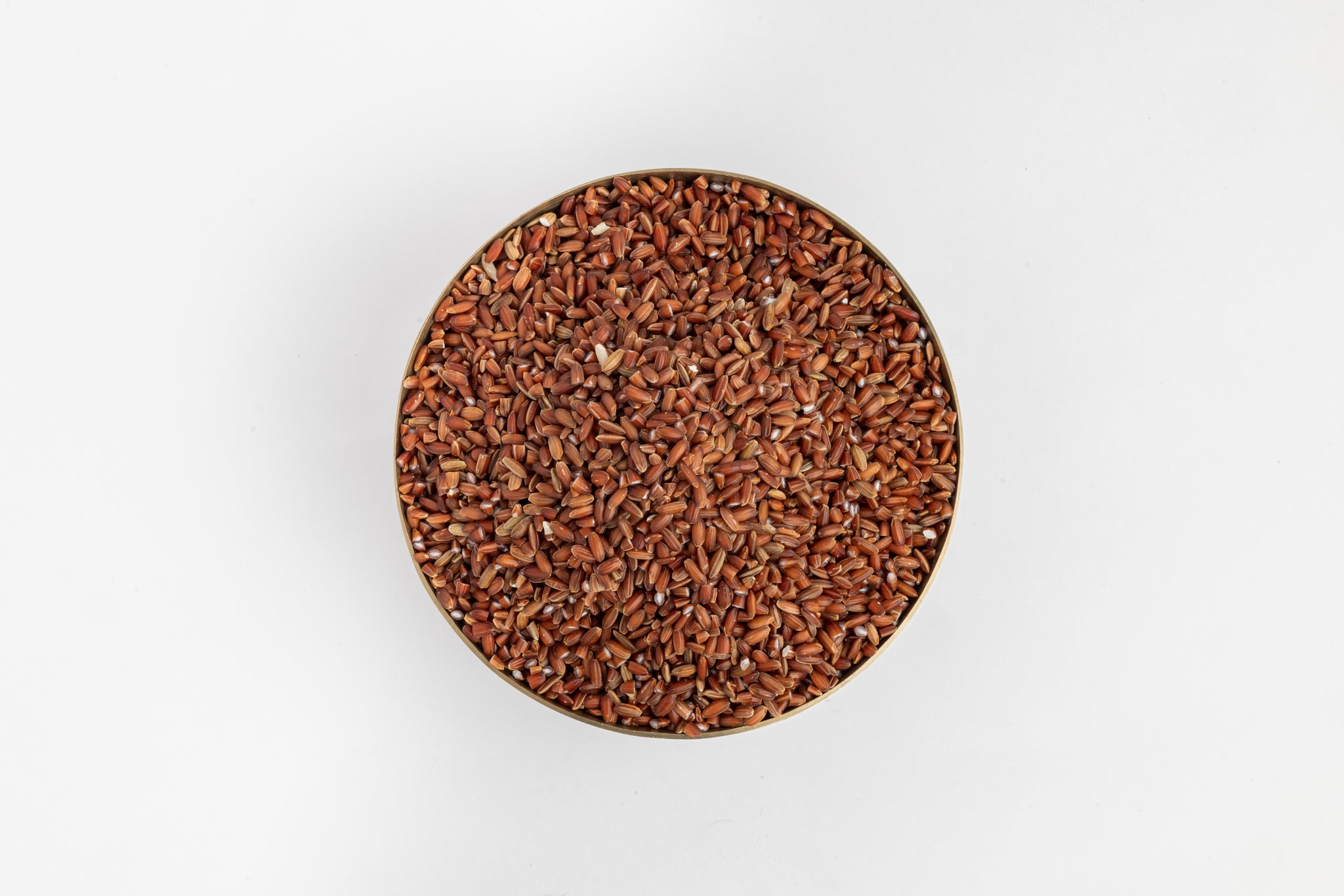 Additional Product Details
Description

 Raktashaali is an excellent blood purifying rice variety. 

An ancient native variety of rice, Raktashaali has other health benefits, too. It is believed to Improve Eyesight, Good for Skin, a Good Diuretic and Spermatophytic (Sperm Enhancer). 

Raktashaali is also considered Anti-toxic and good for treatment of fevers and ulcers.

This Rice Variety is a cooling food with a sweet taste and easy to digest. 
Health Benefits

Easy to Digest
Blood-Purifying
Great Diuretic
Improves Eyesight
Good for Fevers & Ulcers
Good for Skin
Spermatophytic (Sperm Enhancer)
Aroma
Properties - Geography

GEOGRAPHY: Mountain
SIZE: Medium Bold
COLOUR: Red
Size
Colour
Cooking Instructions

- Soak for 5 to 6 hrs and then drain the water
- In a thick bottom pot, Boil 3 cups of water for 1 cup of raw rice.
- If soaked, the rice will take 25 mins to cook
- If unsoaked, the rice will take about 45-55 mins to cook

* Do not wash the rice too much
** You can use the soaked water as a rinse for hair
*** Use an Open Vessel instead of a Pressure Cooker to maintain the aroma

Recommended Usage
Commonly Known As
History
Tribal Wisdom
Traditionally Famous For

Cooling Food
Easy to Digest
Blood-Purifying
Diuretic
Eyesight
Fever