Native Pink Garlic / देशी गुलाबी लसूण
Regular price

Sale price

Rs. 150.00
Diabetic friendly, antimicrobial, antifungal, antibacterial, good for cold, cough, fevers, headaches and digestion issues, controls blood pressure, high cholesterol and coronary heart diseases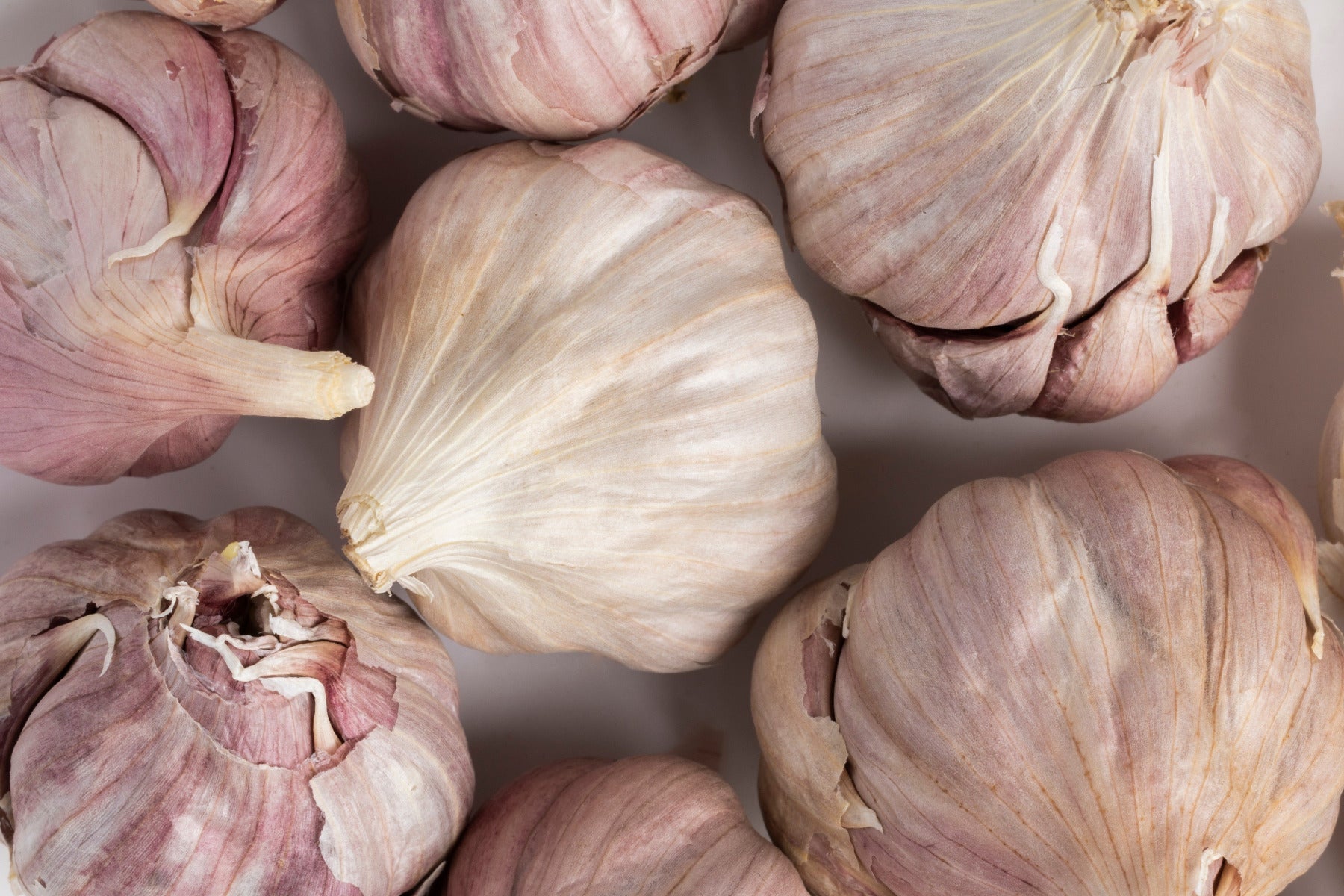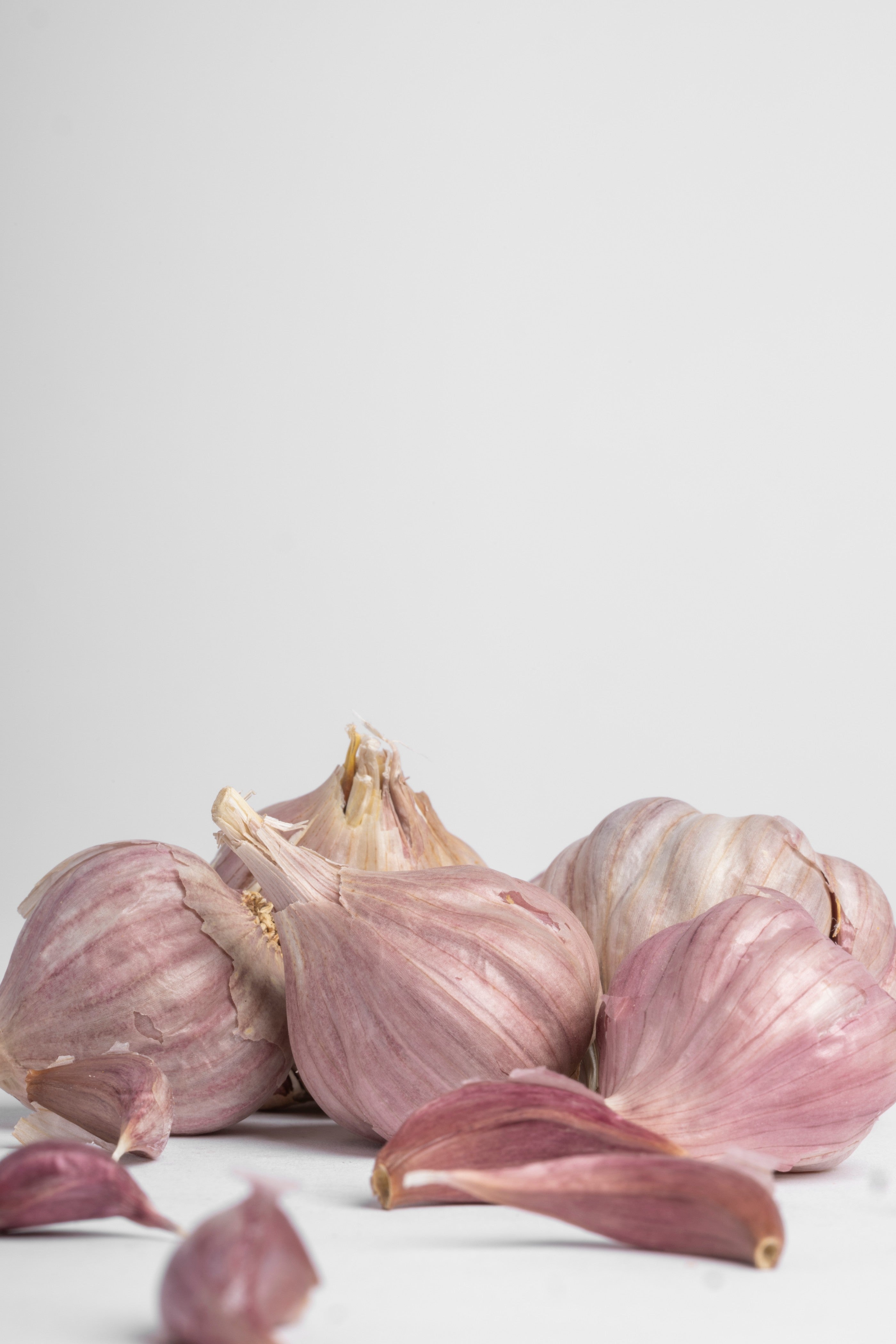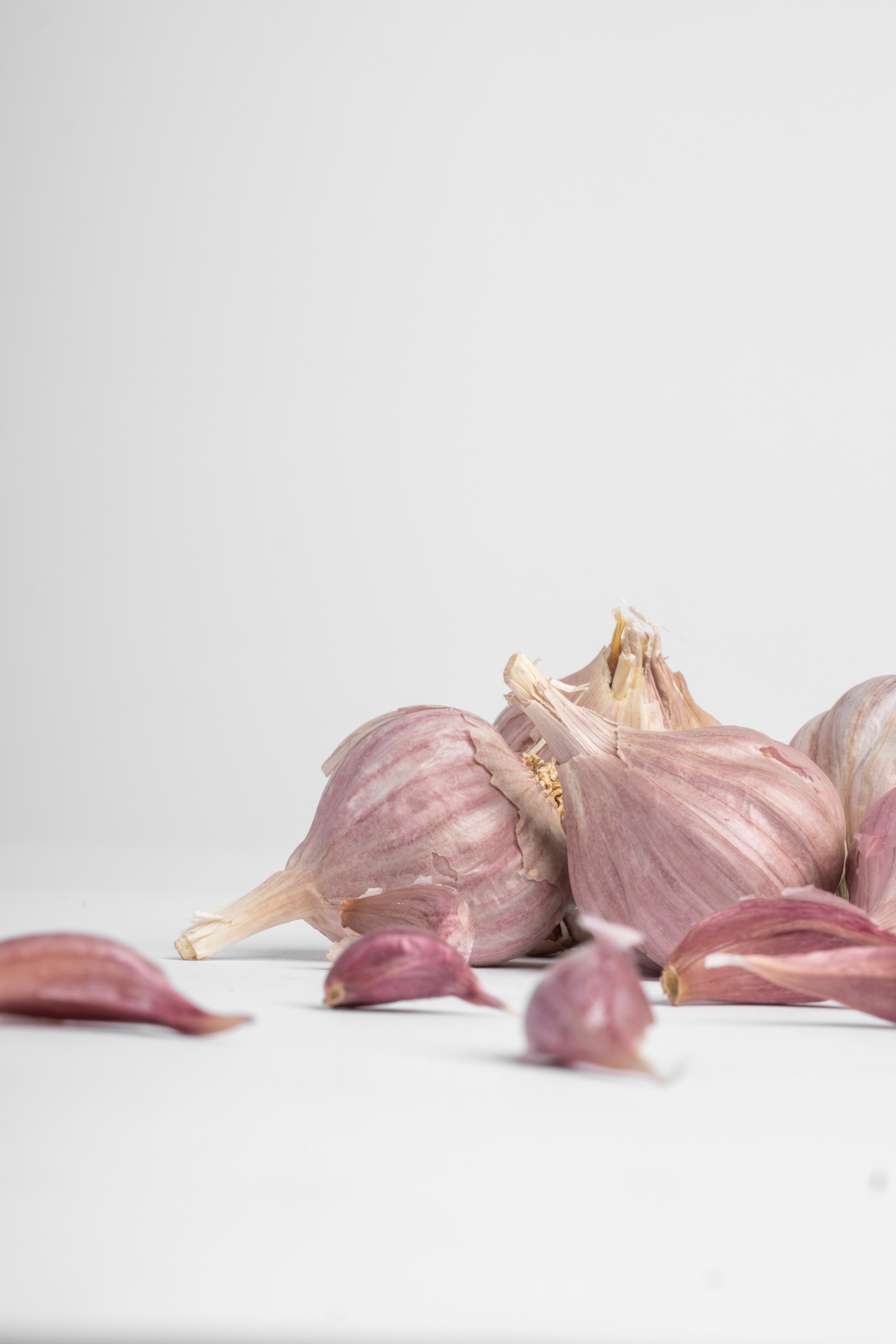 Additional Product Details
Description

Highly Aromatic, the OOO Farms' Native Pink Garlic Bulbs might be small in size but delivers big flavor. This Desi Garlic is grown by Gujarat farmers and is small and slender in size. 

Garlic contains approximately 65% water, 30% carbohydrates and 5% other bioactive components mainly sulfur containing compounds. The hypoglycemic ability of garlic is accredited to its sulfur-containing compounds that stimulate insulin secretion. Thus, the addition of garlic in one's diet helps regulate sugars that results in better diabetes management. 

Garlic also has excellent antimicrobial, antifungal and antibacterial properties. It is helpful in treatment of cold, cough, fevers, headaches and digestion related issues. In fact, the strong odor of garlic makes it ideal for home remedies for treating colds in infants and younger kids. It includes making a small bag / poultice of slightly roasted garlic and ajwain and putting it next to the sleeping child to help them breathe better. 

Garlic has also shown to help in the management of blood pressure, high cholesterol and coronary heart diseases. It is found to be effective in treatment of lung, prostrate, breast, stomach and colorectal cancer. Garlic Bulb Infusion is said to be effective in epilepsy. 
Health Benefits

Diabetic Friendly
Antimicrobial
Antifungal
Antibacterial
Good for Blood Pressure
Good for Heart Conditions
Anti-Cancer Properties

Recommended Usage
Commonly Known As

English: NATIVE PINK GARLIC
Hindi: लहसुन
Marathi: लसूण
Gujarati: લસણ
Tamil: பூண்டு
Telugu: వెల్లుల్లి
Malayalam: വെളുത്തുള്ളി
Kannada: ಬೆಳ್ಳುಳ್ಳಿ
Punjabi: ਲਸਣ
Bengali: রসুন
History