Ajara Ghansal Rice (Unpolished) / आजरा घनसाल
Regular price

Sale price

Rs. 130.00
Diabetic friendly (low GI), baby food, stomach & gut healing
Suitable for daily-use rice, vaangi bhat, pulao, rice noodles, papad, idiyappam & modak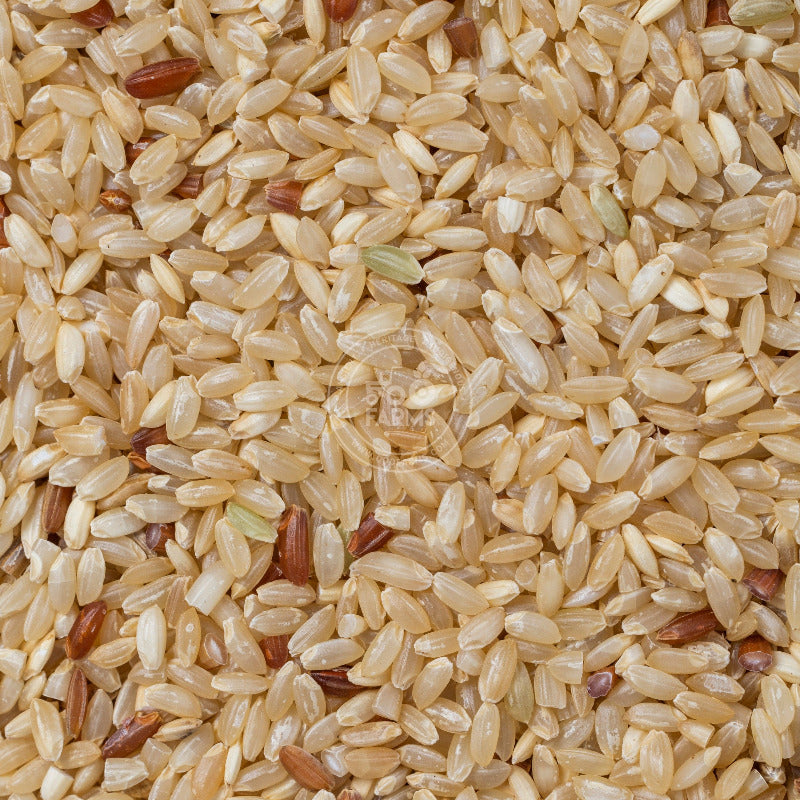 Additional Product Details
Description

Ghansal is known as the 'King of Paddy'. It is highly aromatic, short, bold and elegantly thin-grained rice variety.

The word 'Ghansal' originated from 'Ghan' meaning 'Aroma' & 'Flavour' and 'Sal' meaning 'Elegantly Thin'. It does exhibit Healing Properties & aids in curing many ailments especially the gut flora.

Ajara Ghansal is a great rice as First Food for Baby and is nourishing for the body tissues and is easy to digest. It also has a GI Tag.
Health Benefits

Works on Gut Flora
Nourishes Body Tissue
Diabetic Friendly
Easy to Digest
Great as Baby's First Food
Great for Older People
Aroma
Properties - Geography

GEOGRAPHY: Mountain
SIZE: Short
COLOUR: Brown
Size
Colour
Cooking Instructions

-Soak for 3 to 4 hrs and then drain the water
- In a thick bottom pot, Boil 3 cups of water for 1 cup of raw rice.
- If soaked, the rice will take 20 mins to cook
- If unsoaked, the rice will take about 40 mins to cook

* Do not wash the rice too much
** You can use the soaked water as a rinse for hair
*** Use an Open Vessel instead of a Pressure Cooker to maintain the aroma

Recommended Usage

Varan Bhaat / Dal-Chawal / Daily Use
Doodh Bhaat
Ghee Rice
Masala Bhaat
Sambhar Rice
Rice Pudding
Rice Laddoos
Modaks (Sweet Dumplings)
Shirvale / Shirvolyo / Ras Shevalya / Idiappam / Fresh Rice Noodles
Commonly Known As
History

- Ghansal rice is cultivated over many generations in Ajara Taluka.

-Many families of farmers are cultivating Ghansal rice for more than 100 years.

- In the biography of Late Shrimant Narayanrao Govindrao Ghorpade, Chief of Ichalkaranji,
it has been mentioned that he had given encouragement to increase cultivation of
Ghansal rice in Ajara Taluka.
Tribal Wisdom

Very Soft when Cooked
Great for Doodh Bhaat
Great for Babies
Traditionally Famous For

Used in wedding ceremonies
Great as Baby's First Food as it is easy to digest
Historically, favourite of kings, royalty, religious heads and elite of society
Making shiroliya (fresh rice noodles with coconut milk)
Great for making murmure (puffed rice)