Njavara / Navara Rice (Unpolished) / नजवरा / नवारा
Regular price

Sale price

Rs. 135.00
Highly medicinal, increases immunity, helps to gain weight for infants and pregnant women fetus, skin disorders, reduces fatigue,good for osteoporosis diabetic friendly & improves blood circulation
Suitable for porridge & baby food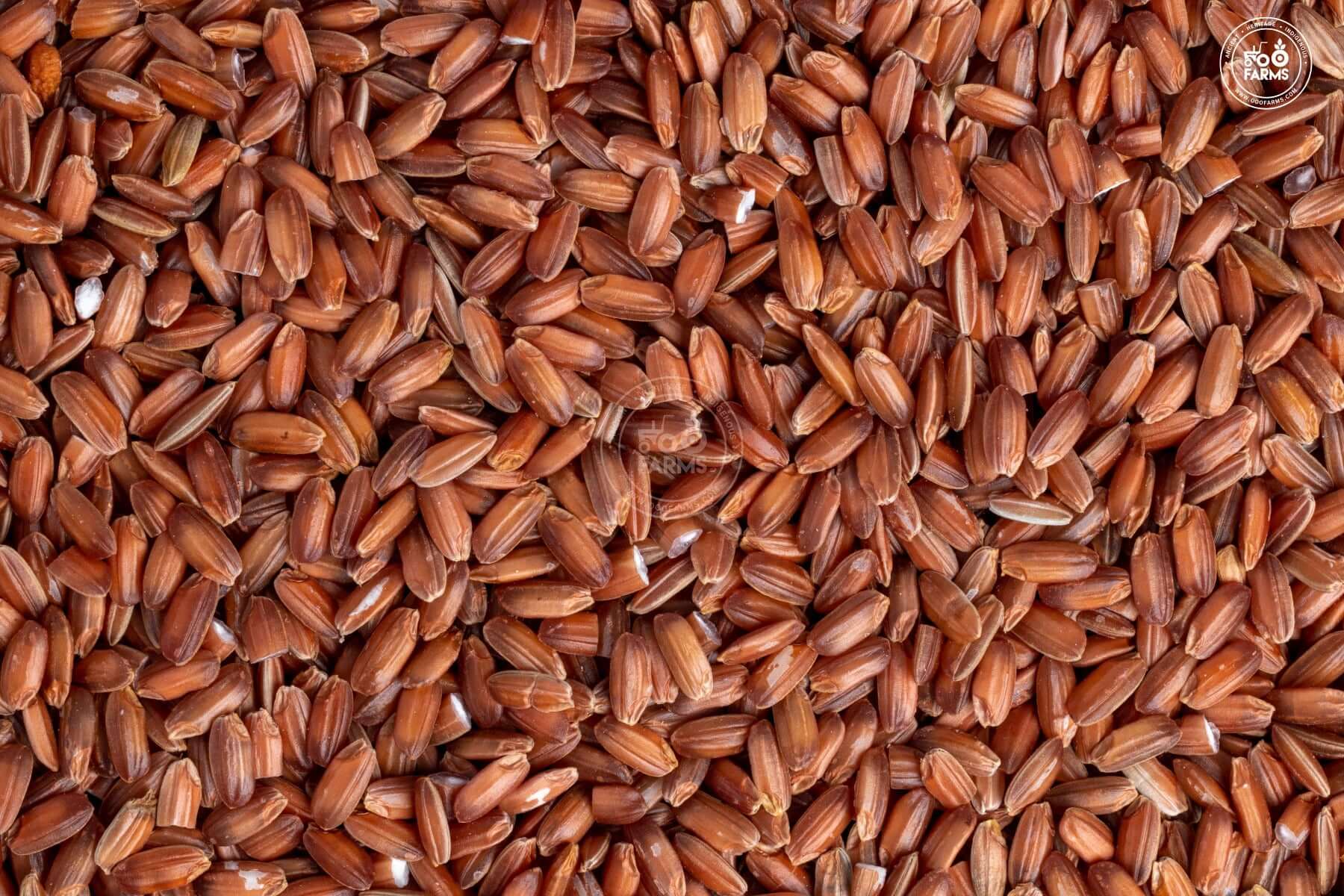 Additional Product Details
Description

Navara is considered to be a highly medicinal rice. It increases ones immunity and is specially consumed during the monsoon season.

Boiled Navara is a good weaning food for infants, particularly those with low weight. Broth made by adding Navara rice to meat is recommended to pregnant women as it increases the weight of the fetus.

Cooked with milk and herbs, Navara can treat internal wounds.


Navara rice bran oil is used for a wide range of aches and painful conditions like the cervical spondylosis, low back ache, paralysis, rheumatoid arthritis.


Ayurvedic doctors effectively use Navara rice paste, lepanam, to treat psoriasis. The paste is also an excellent remedy for skin lesions.


Rice gruel made of Navara is considered beneficial in preventing various diseases and is also considered a safe food for diabetics.

Navara is used in Navarakizhi, a specialty treatment from Keralas traditional medicine used for curing neuromuscular disorders.


The rice cooked in a decoction of the herb, Sida to which milk has been added, makes the body supple, removes stiffness of joints, cleanses the body channels, and improves blood circulation.


It is traditionally consumed as a replenishing drink, called karkidakakanji, and is effective in curing fatigue.

Health Benefits

Immunity Boosting
Reduces Fatigue
Great for Skin Disorders
Good for Infants
Goof for Pregnancy
Diabetes - Friendly
Good for Osteoporosis
Reduces Fatigue
Improves Blood Circulation
Aroma
Properties - Geography

GEOGRAPHY: Mountain
SIZE: Medium Bold
COLOUR: Red
Size
Colour
Cooking Instructions

- Soak for 5 to 6 hrs and then drain the water
- In a thick bottom pot, Boil 3 cups of water for 1 cup of raw rice.
- If soaked, the rice will take 25 mins to cook
- If unsoaked, the rice will take about 45-55 mins to cook

* Do not wash the rice too much
** You can use the soaked water as a rinse for hair
*** Use an Open Vessel instead of a Pressure Cooker to maintain the aroma

Recommended Usage
Commonly Known As
History
Tribal Wisdom
Traditionally Famous For

Immunity Boosting
Reduces Fatigue
Skin Disorders
Infants
Pregnancy
Diabetes
Joints